THE SIKKEL CONCERT SERIES
Honoring the Rev. J. Raymond Sikkel, Pastor Emeritus, and Mrs. Ginny Sikkel and their love of music.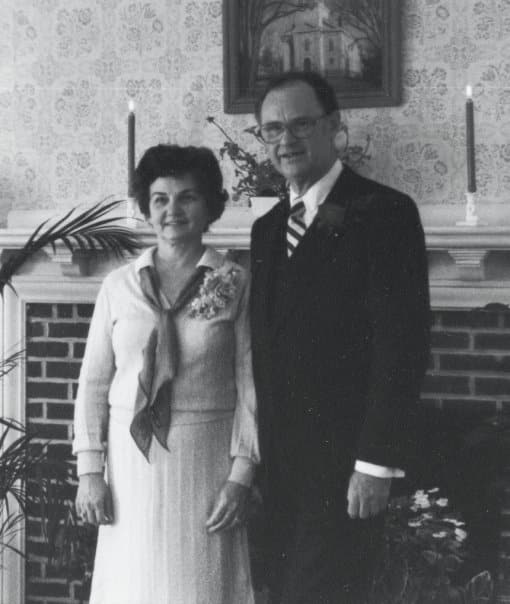 A Passion for Music
Virginia Mae Miller Sikkel was a remarkable woman.  It was evident early on that Ginny, with a musical talent that bordered on child prodigy, would have a musical life. Over the years, she taught music, accompanied choirs and ensembles, and played in churches. Often, she found herself the organist in churches that her husband, the Rev. J. Raymond Sikkel, was pastoring. Together, their love of music of all kinds was an inspiration to the thousands of lives they touched throughout their careers.
The Sikkel Concert Series is committed to becoming a cultural touchstone in the Quiet Corner by providing a venue to musicians to share their talent. 
eastern Connecticut state university chamber singers and concert chorale
The Eastern Connecticut State University Concert Chorale focuses on choral/orchestral masterworks, as well as shorter choral selections. This ensemble is open to all Eastern faculty, staff and students, and members of the community. Recent performing venues include Carnegie Hall and the Bösendorfer Choir Festival in Vienna, Austria. One to two concerts are presented each term.
Eastern Chamber Singers is the premiere vocal ensemble comprised of 20-25 auditioned singers from various departments throughout the University. Repertoire performed by Eastern Chamber Singers encompasses chamber music from more than four centuries. An annual Spring Tour is also part of the experience that serves to bring our music beyond the boundaries of the University, enrich the musical lives of audiences both near and far, and enhance the cultural experience for members of the ensemble while studying at Eastern. In addition to local appearances throughout Connecticut, including performing with Connecticut's professional choir CONCORA, members of Eastern Chamber Singers have experienced recent tour destinations which include Montreal, Maryland, Washington, DC., North Carolina, New York City's Carnegie Hall and San Juan, Puerto Rico!
When?
Sunday, February 24, 2019 at 3pm
Where?
The Westfield Sanctuary
The Northeast Connecticut community Orchestra
When?
Sunday, May 19, 2019 at 3pm
Where?
The Westfield Sanctuary